EGYPT ALIVE
This series of works depicts the impromptu vibrancy of modern day street musicians performing in a Pharaonic environment.
The first three works of this series lead through progression to the final painting 'Fusion'.
All artwork on this site is for sale making each piece unique to the buyer and comes from the studio of the artist.
Click on image to see the larger picture and details of size, price etc.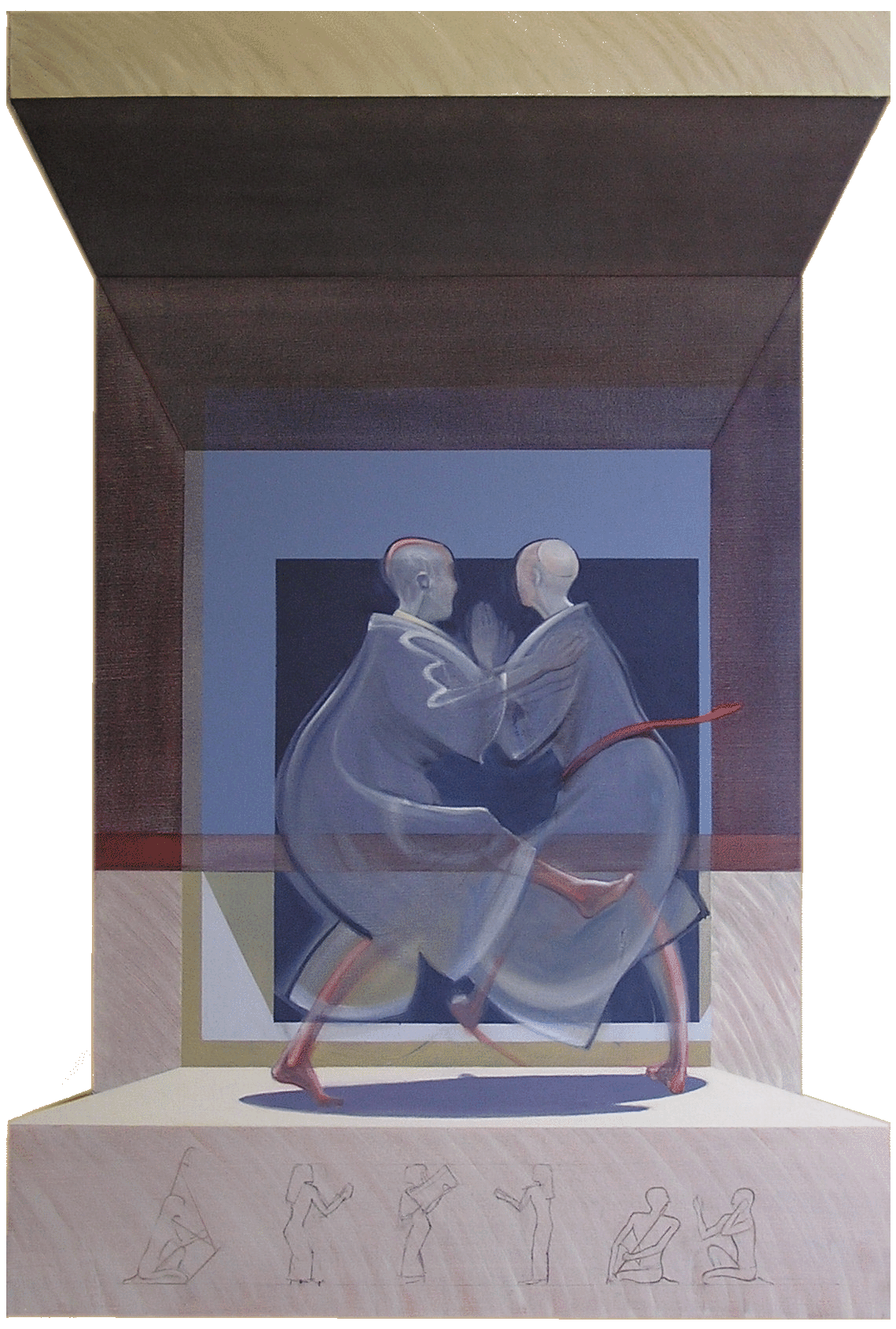 FUSION
Return to top of page
All images shown on this website are protected by copyright and may not be reproduced by any method for any reason without prior written permission from the artist, Roy North. Copyright remains with the artist.